WHAT WE DO.
Innovation Services in Digital Health.
We work with organizations seeking growth, influence, and agility to design and build the next generation of products, services, and experiences.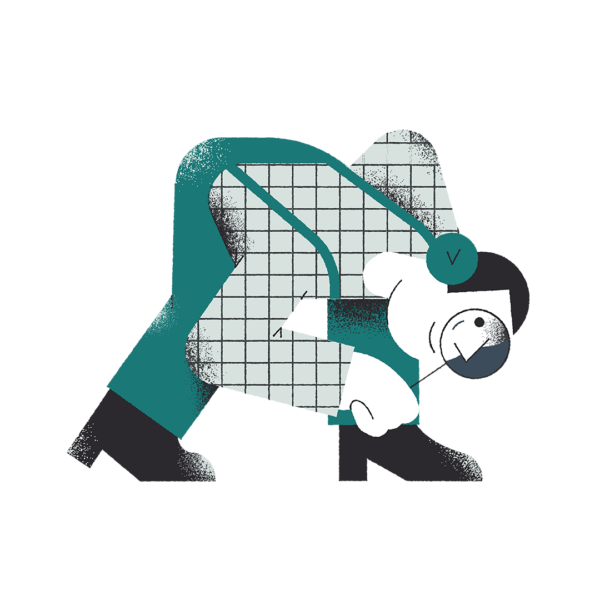 We create value from the opportunity to the solution. With an agile approach we focus on people's problems and solutions. We are the innovative partner who wants to transform ideas into reality.
Our work includes:

Discovery & Research

Business digital transformation

Full cycle development
Take a look to this Case Study
We co-create innovative physical products understanding the real problems. We are an interdisciplinary team made up by designers and engineers who work side by side with the clients to make things happen.
Our work includes: 
Product development

Prototyping

MVP development

Product and brand strategy
Take a look to this Case Study
We Use Hypothesis-Driven Development to create digital solutions that fit to the market. We not only adopt the best software development practises, but also we are up to all the industry's stantards, which allow us to create reliable, safe, scalable and interoperable digital  solutions.
Our work includes:
UX Experience and UI design

Web and mobile development

APIs integration and development

IA and machine learning

Data analysis

Processes digitalization
Take a look to this Case Study
HOW WE DO IT.
Our working methodology
01. We Empathize
We conduct research to develop and understand the needs of potential users.
02. We Define
We put together the information created and define the problem to solve.
03. We Ideate
We
attempt to find a solution to an specific issue.
04. We Prototype
We create interactive prototypes to validate our solution.
05. We Test
We validate the solution with potential users and we assist our clients to decide the next step for success.
06. We Implement
Once the product is validated
,
we
assit the client with the production processes.